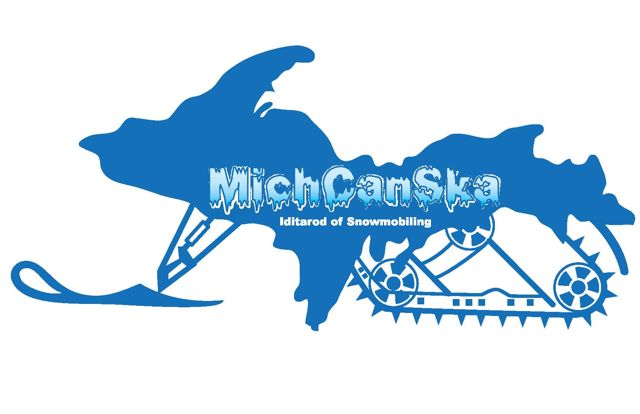 MICHCANSKA RETURNS TO ALASKA!
MICHCANSKA ADVENTURES SNOWMOBILE CLUB
MICHCANSKA CHALLENGE 2018
FUNDRAISER TO FIGHT DIABETES
FEBRUARY 15, 2018 – MARCH 20, 2018
In 2010, the MichCanSka Adventures Snowmobile Club made history when it embarked on a historical snowmobile trek from Sault Saint Marie, MI to Tok, Alaska. This was a huge accomplishment as it covered over 4000 miles and the trip raised money and awareness for diabetes research. The trek gained national attention, not only for the ride and challenge, but also for the dedication of the riders to raise money for such an important cause.
"We are ready to once again face that same challenge!" exclaimed Don Lipinski, President of MichCanSka. "Our members know the importance of finding a cure for this debilitating disease and this club has shown the world our commitment to go to the extreme to raise money and find a cure. We are proud to be going back to Alaska."
The 2018 "Trek Over The Top Of The World" will leave Sault Saint Marie, MI February 16, 2018 and end in Fairbanks, Alaska (with a "Trek Over The Top" to Tok Alaska). The trip will be around 35 days long and cover over 4000 miles. It will travel through 4 U.S. States and 5 Canadian Provinces. Food, gas, and lodging of the trip are paid for by the riders. 100% of the charitable donations go to the club's partner charities: American Diabetes Association, Diabetes Canada, and JDRF (formerly Junior Diabetes Research Foundation). In addition to donations to the partner charities, the club is looking for sponsors and donations to offset the treks cost. You can contact the club through their website at www.michcanska.com or by email at rbelliel@att.net.
MichCanSka is a 501(c) 3 organization. Past fundraisers have included the following major treks: Lake Superior Circle Tour, 2015 World Tour, Maine to Michigan, Ontario Canada Loop, Gaspe Peninsula, Yellowstone Tour and others. This year's Alaska team has already been established. Please contact MichCanSka through their website if anyone wishes to participate in future MichCanSka rides. The MichCanSka Board of Directors wishes to thank all of their members and supporters for their efforts, and is looking forward to working with everyone on this historic trek.